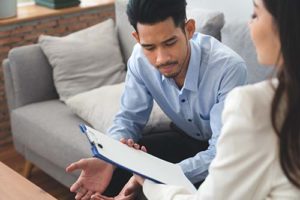 We tailor treatment plans to each individual's unique needs. All those in recovery from substance use disorders have been through different experiences and face different challenges in sobriety. Past trauma, mental health issues, and family conflict can be obstacles on the road to recovery. Addiction therapy programs help our guests work through these issues with the help and support of an experienced therapist.
At Ethan Crossing of Cleveland, we help our guests develop the healthy coping skills they need for long-term sobriety. Our mission is to inspire hope, restore peace of mind, and heal lives. Our therapy programs are one of the most important tools we use to reach these goals.
Learn more about the mental health therapy programs we offer in our dual diagnosis treatment center by contacting Ethan Crossing of Cleveland at 855.967.2436 today.