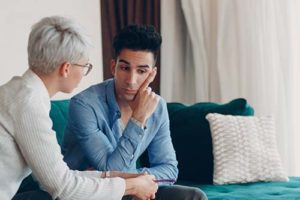 Reaching out for help from an addiction treatment center is one of the most courageous things you can do. If you are struggling with a substance use disorder, it can be tempting to try to overcome it on your own. However, detoxing on your own can be not only difficult but even dangerous. Going through detox and a residential addiction treatment program at a treatment center can give you a strong foundation for lasting recovery.
At Ethan Crossing of Cleveland, we offer a men's and women's rehab program designed specifically for men who are struggling with addiction and co-occurring mental health issues. Personalized treatment plans, group therapy sessions with other men in recovery, and wellness programs help the guests in our rehab center rebuild their lives.
Learn more about our program by contacting the Ethan Crossing team today at 855.967.2436 or reaching out to us online.