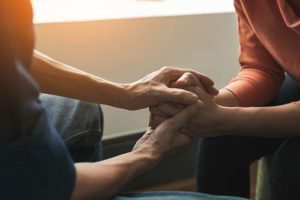 The first step on the road to recovery from addiction is detox. For those who are struggling with substance use disorders, it can be challenging to stop using drugs or alcohol because of painful or uncomfortable withdrawal symptoms. Many individuals who attempt to detox on their own relapse in order to feel relief from these symptoms. At Ethan Crossing of Cleveland, our addiction treatment center provides clinical care as well as therapy and counseling for our guests who are going through detox.
We provide a safe, supportive environment for detox. Our doctors and nurses are experienced in helping our guests safely manage withdrawal symptoms.
Learn more about our drug and alcohol detox center by reaching out to Ethan Crossing of Cleveland today at 855.967.2436 or by contacting us online. We offer detox programs including heroin detox, opioid detox, and medication-assisted treatment.