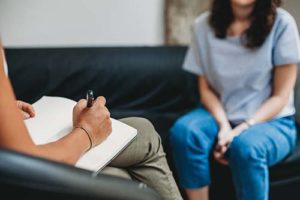 If you or a loved one is struggling with addiction, Ethan Crossing of Cleveland offers a wide range of addiction treatment programs. We help our guests rebuild their lives and develop the tools they need for long-term recovery.
It's common for individuals who are struggling with substance use disorders to not realize or want to acknowledge that they need help. Addiction and dependency can develop slowly over time. And substances like alcohol or prescription drugs, although legal, can be highly addictive. It's possible to develop a dependency on these substances even if you think that you're using them safely. Finding an addiction treatment center that offers personalized treatment plans and help for co-occurring mental health disorders can make a difference. At Ethan Crossing of Cleveland, we provide the professional drug and alcohol detox and compassionate support, including aftercare, that you need to heal.
Contact us today at 855.967.2436 or reach out online to begin your journey to recovery. We also offer heroin detox, opioid detox, and medication-assisted treatment.