As part of an epidemic causing thousands of deaths in Ohio in the last few years, heroin addiction is a frightening experience. Yet, treatment is effective and available to you through a substance abuse treatment center. At Ethan Crossing of Cleveland, we offer a full dual diagnosis treatment center offering the latest drug rehab center and alcohol rehab center options and strategies for overcoming addiction, healing the body and mind, and creating long-term recovery.
Do You Need a Heroin Addiction Treatment Program?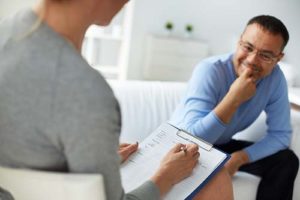 Consistent and prolonged use of heroin often leads to addiction. This drug interacts with the reward center of the brain, causing the brain to seek out its use on a continuous basis. By changing how the brain's neurotransmitters communicate, heroin quickly becomes a necessary part of daily life. If a person with an addiction and dependence on the drug stops using it, withdrawal symptoms and cravings can be severe. This makes it nearly impossible for a person to stop using the substance on their own.
Signs of drug addiction and dependence include:
Trying to stop using but relapsing even when you want to stop
Using more heroin over time to get the same high
Needing to use heroin to get through the day
Focusing on access to the drug on a consistent basis
Feeling intense anxiety, agitation, or paranoia when not using the drug
Having intense cravings for the drug
A drug rehab center provides tools to help a person work through this addiction and dependence. It becomes possible for a person to stop using without feeling the intensity of withdrawal symptoms. Most importantly, in substance abuse treatment, you'll gain access to therapies that can help you rebuild your life.
Enrolling in a drug detox center is one of the most important steps for breaking dependence on heroin. In this space, you're protected from health risks with available medical care. You gain access to medications that can ease the symptoms of withdrawal and reduce or often eliminate cravings. This makes the entire process of no longer using the drug easier to manage. It's more likely that you won't relapse immediately.
What Happens in a Heroin Rehab Center After Detox?
Detox is not a cure for addiction. It is the first step in treatment for many people. After a heroin detox program, it is necessary to continue on with care, including through talk therapy. This can help a person to overcome the numerous challenges heroin addiction creates, such as damage to relationships, life skills, and overall health.
At Ethan Crossing of Cleveland, we offer a range of treatment programs, along with various therapy options, to help a person to regain their health after heroin addiction. Some of the program options available include:
Within each of these treatment programs are a wide range of addiction therapy programs. These provide tools and resources to help a person work through their addiction. Cognitive-behavioral therapy is one component of this. During this therapy, a person learns how to change negative thought processes to minimize negative behaviors. Over time, this type of therapy allows a person to recognize and better manage stress, trauma, and life challenges.
The goal within all of these programs is to enable a person to heal. A drug rehab center with specific heroin treatment programs can enable you to start on a path of healing.
Choose to Find Help at Ethan Crossing of Cleveland
As a comprehensive, modern heroin rehab center, Ethan Crossing of Cleveland provides a wide range of resources and tools to help people heal from the damage addiction creates. Our team is here to help you in our Cleveland, Ohio, treatment center. Learn more about what we offer when you call 855.967.2436 or connect with us online.